Today, the free digital download version of EVIL DUNGEON is available for all C64 retro nerds out there!
Choose between ENGLISH or GERMAN version (.D64 images)
A located manual is also included in the ZIP-Files.
If you are a real retro hero, want to support and interested in the beautiful, handcrafted physical collectors edition (15€ + shipping), please contact me directly: kontakt@retroarts.de
Please don't forget delivery destination (country).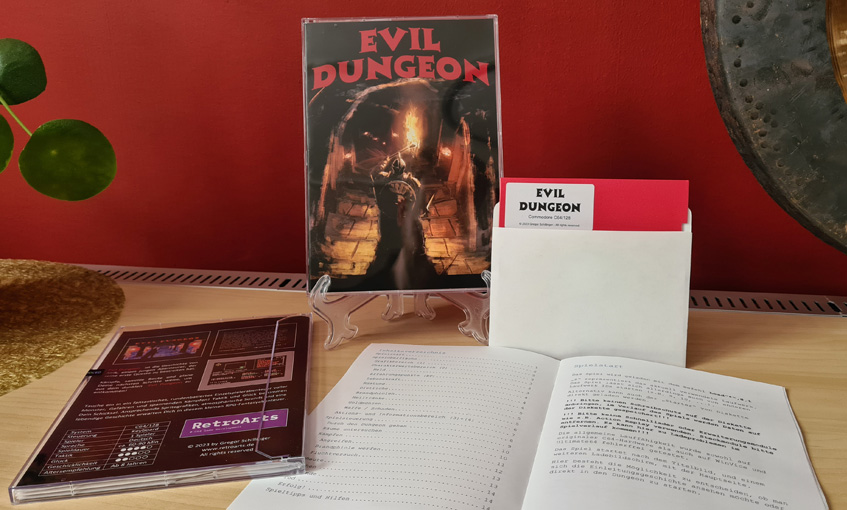 —————————————————–
About the game:
EVIL DUNGEON is a BASIC programmed RPG-based Fantasyadventure for the C64.
The story of Alrik, a young adventurer who has to master his first quest. Fight against monsters, search for treasures and plan your next steps to escape the EVIL DUNGEON labyrinth.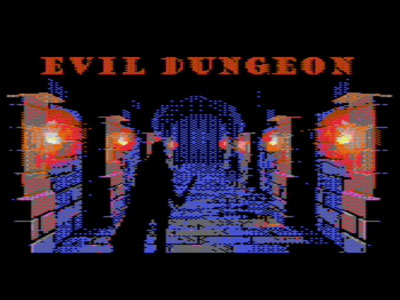 Control: Keyboard
Players: 1
Language: English or German
Playtime: aprox. 60-90 minutes
Tactics: ****
Luck: ***
Skill: **
Age: 8 and above