Hey retrofans out there. The wait time is over!
EVIL DUNGEON is released as a beautiful physical collectors edition!

If you are interested in getting a physical copy of this very limited, made-to-order game, please contact me via e-mail at kontakt .a.t. retroarts.de or social media.

Note: This is not a commercial product! It's a non profit hobby project!

I have a handfull of them and will send these selected, physical editions out for plain material and processing costs of 15€ plus shipping. Please contact me directly to check transaction and shipping costs for your destination.
What do you get?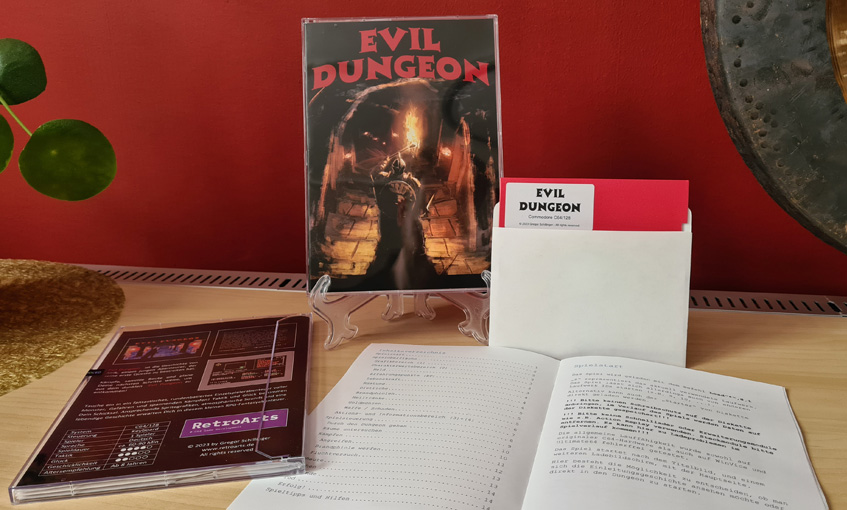 "EVIL DUNGEON" game (C64/128) on a 5,25″ floppy disk (color may vary!)
Game is available in English or German language!
Jewel Case (153x215x10mm)
High quality color printed manual (English or German) with cover art
Good karma for supporting a retro game dev 🙂
The free digital version will also be available as download on Friday February 24th!
Please check back again later!
—————————————————–
About the game:
EVIL DUNGEON is a BASIC programmed RPG-based Fantasyadventure for the C64.
The story of Alrik, a young adventurer who has to master his first quest. Fight against monsters, search for treasures and plan your next steps to escape the EVIL DUNGEON labyrinth.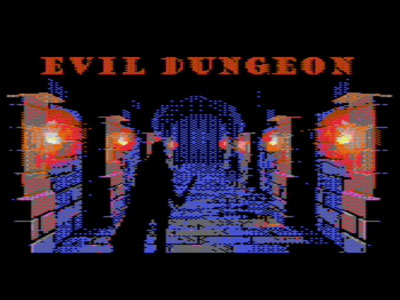 Control: Keyboard
Players: 1
Language: English or German
Playtime: aprox. 60-90 minutes
Tactics: ****
Luck: ***
Skill: **
Age: 8 and above